More Time for Creativity
Pre-K students enrolled at Mary J. Tanner Elementary School are spending more time in class. The Granville Central School District expanded from the half day Pre-K model to a full day of teaching. This allows students to go from spending less than three hours a day in instructional settings to receiving a full, six-hour learning day.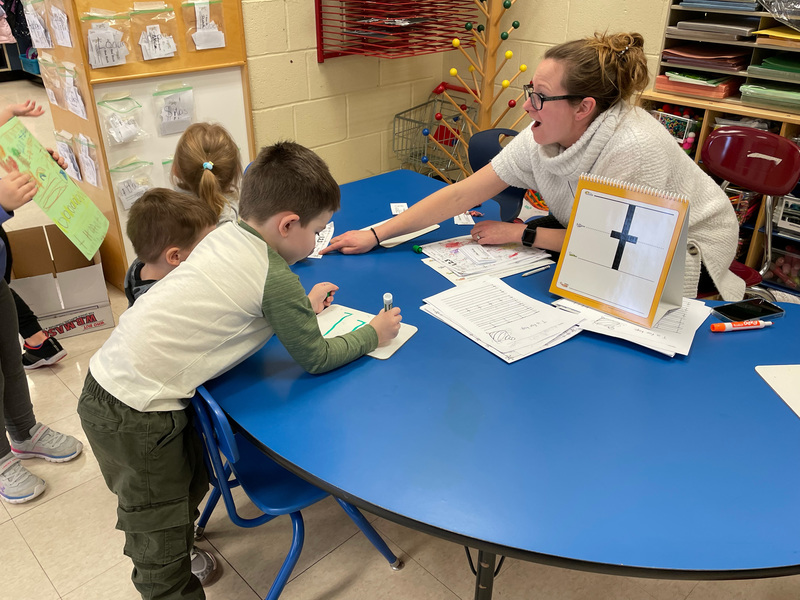 The New York State Education Department issued grants ahead of the 2022-23 school year to help districts throughout the state either establish new Pre-K programs entirely, or expand half day programs to a full day schedule. The $25 million in statewide funding helped meet the needs many communities had for their youngest students and helped fund innovative and quality programs for Pre-K classrooms.
"It's been an incredible shift, not just for students, but for teachers as well," said Kristi Sheeran, one of Mary J. Tanner's Pre-K teachers. "Last year with the two and a half hour schedule, the other Pre-K teachers and I felt like we had to rush through our lesson plans each day. We were so concerned about not getting something in that small timeframe that our students need. Now, it feels like the possibilities are endless for what we can do with our kids because we're not rushing."
To go along with the expansion in learning hours, the district was also able to hire three new, full-time teachers to help support the program. The additional staff have been able to jump directly into a collaborative faculty, where educators can share ideas about what works best and what activities can be brought inside the classroom.
"It's been a wonderful development this year," said Mrs. Sheeran. "Our whole staff gets together daily, and we're able to try new ideas and techniques more freely because we don't feel like we're competing against the last bell every day."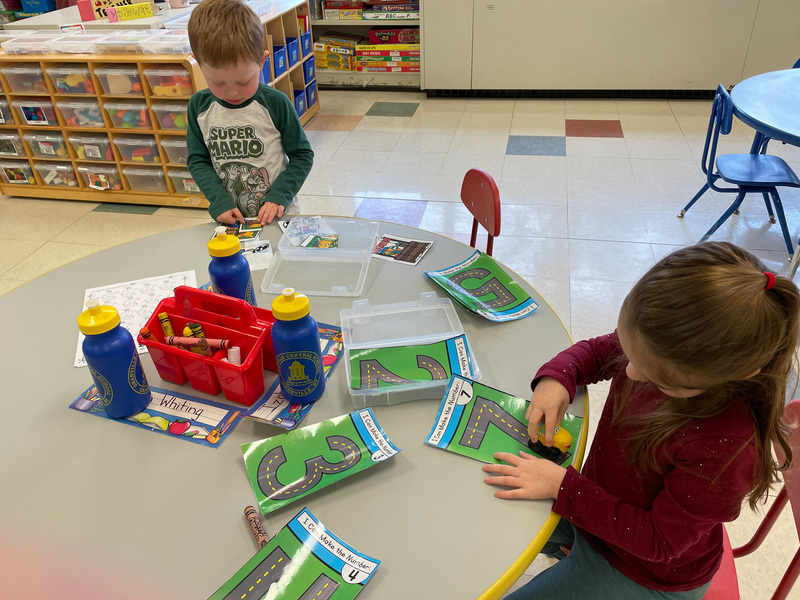 The additional time in the building has had a massive impact on helping students begin their academic journeys. Teachers have been able to add more science and social studies to their curriculum, along with introducing music and gym activities to their schedules. Students are also getting more time to explore the building and become more familiar with the school.
"A substantial benefit to the expansion of the program is with helping young students build school stamina to prepare them for kindergarten," said Principal Paul Morcone. "Being in any place for six hours at a time can be a challenge for young children, and transitioning from a shortened schedule to a full day of learning in kindergarten can be a challenge. Getting the opportunity to experience a regular school day at an earlier age is a huge boost to the academic process."
As a whole, teachers say they couldn't be more excited about the added instructional time.
"It has truly been better than expected," said Mrs. Sheeran. "It's so exciting having more time with our students on a daily basis. It's been a wonderful experience for everyone involved."