Attention 6th Grade Students and Parents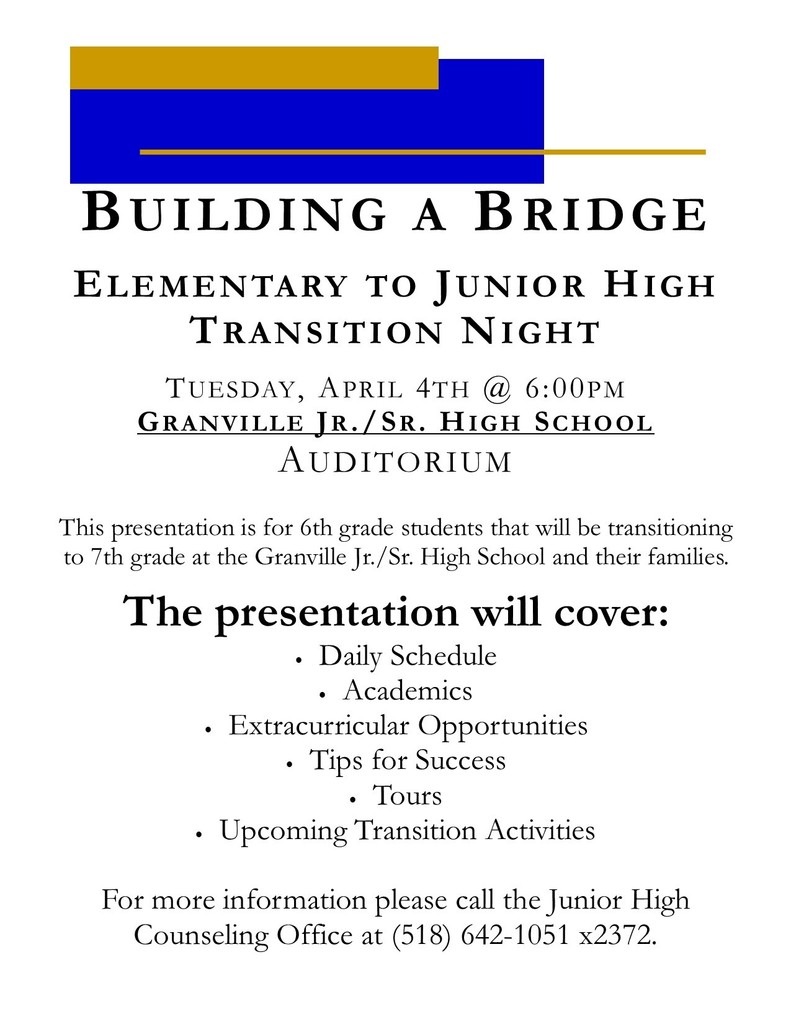 Congrats Kerri Jennings on your 2023 Post Star Teen Excellence award. Truly deserved!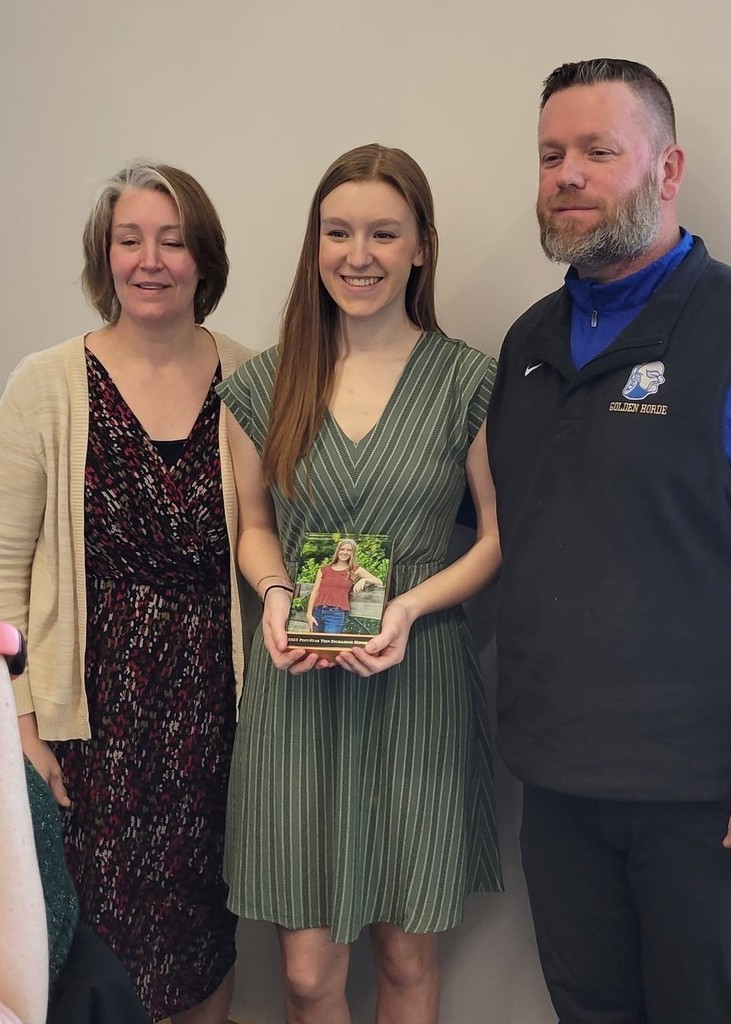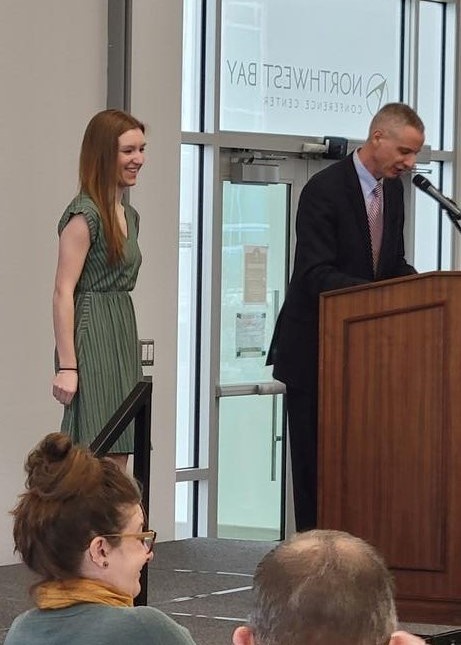 Don't forget Spirit Week at the High School this week! Spirit night is Thursday night starting at 5 pm!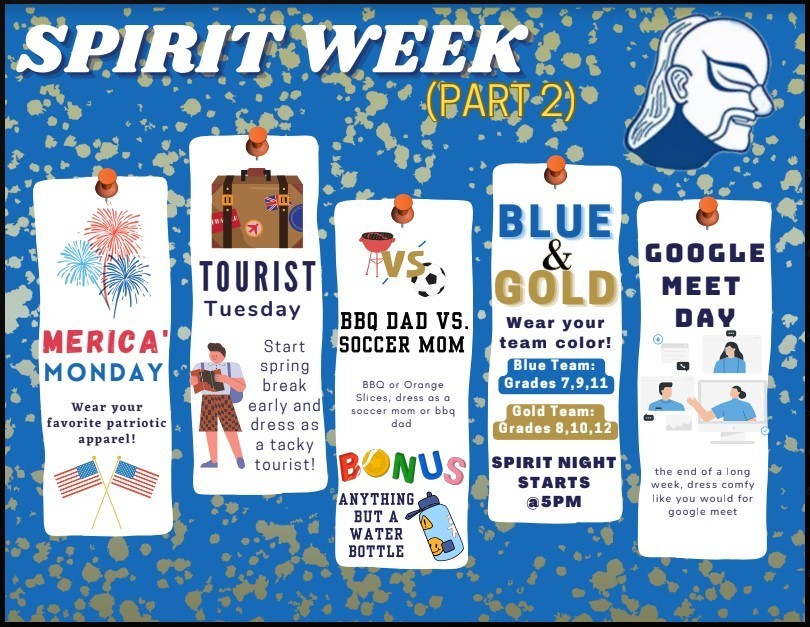 Madelaine Wilson received the Daughters of the American Revolution Award from the Rutland Historical Society yesterday. Congratulations!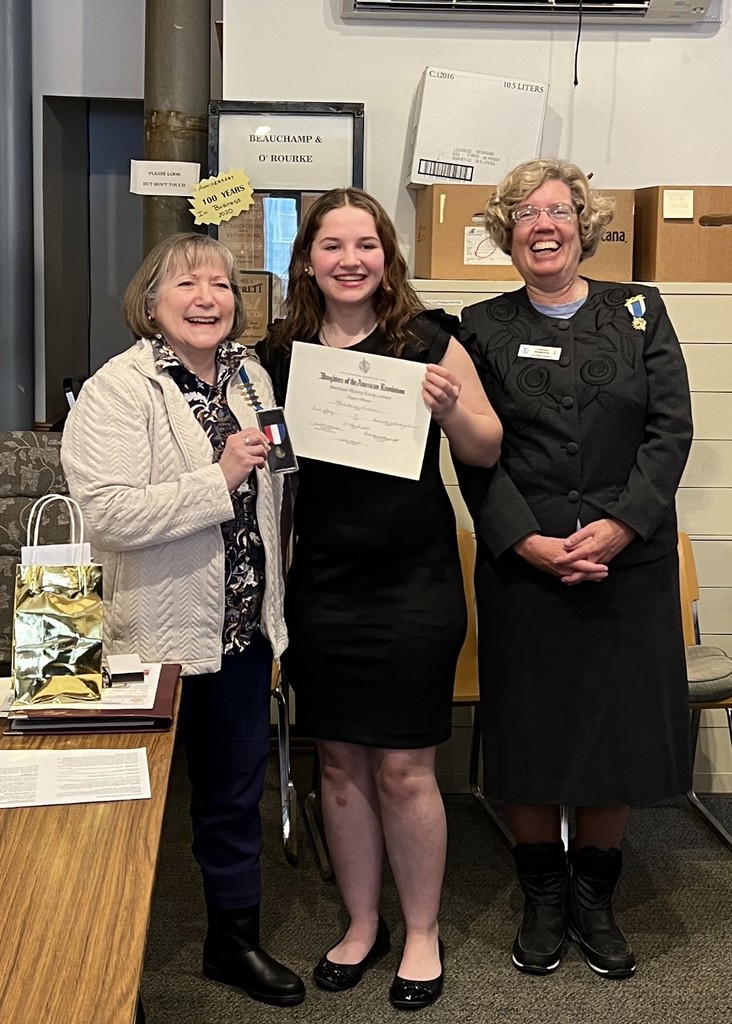 Bee Buck lunch winners! Each month a lucky bee buck is drawn from the grade canisters and a student gets to eat lunch with Mr. Morcone.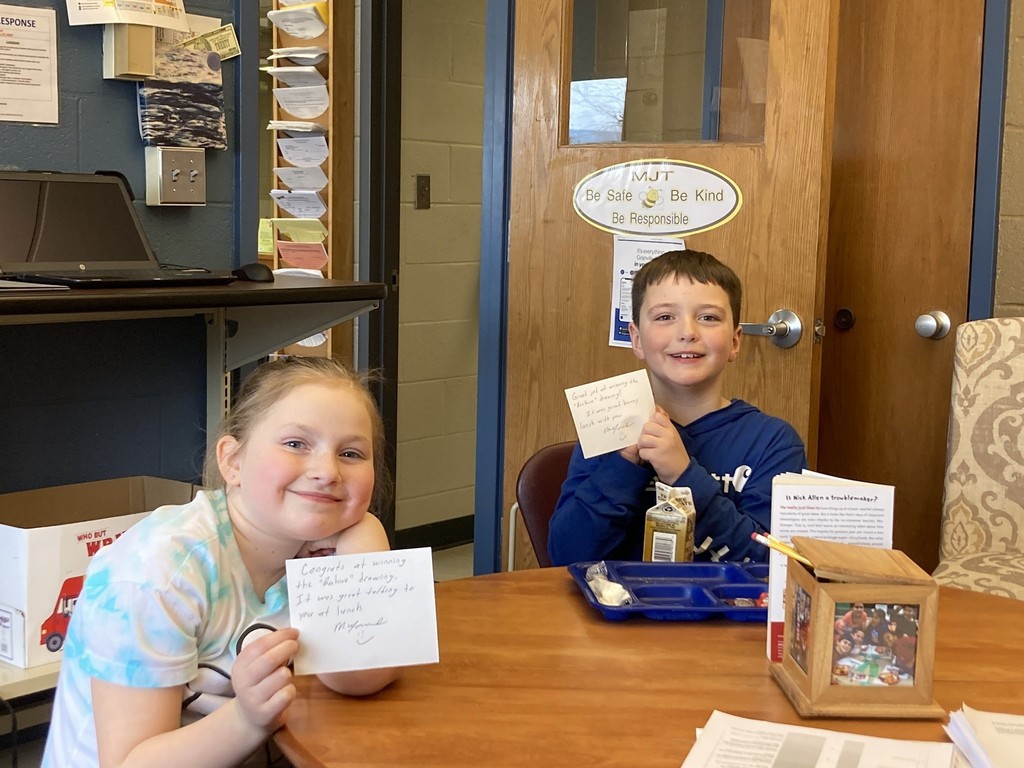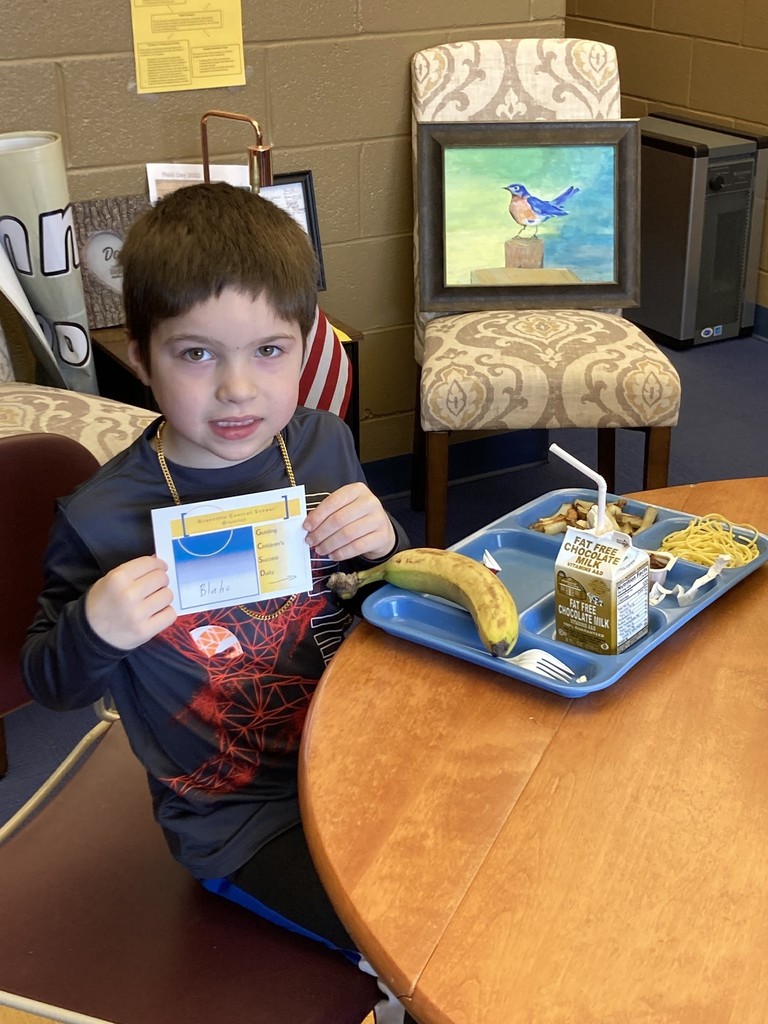 This is a reminder that there is school tomorrow, March 17. There is not a Superintendent's Day.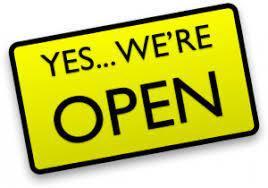 Today, March 14th, Granville Schools will be closed today. Stay safe & enjoy the snow.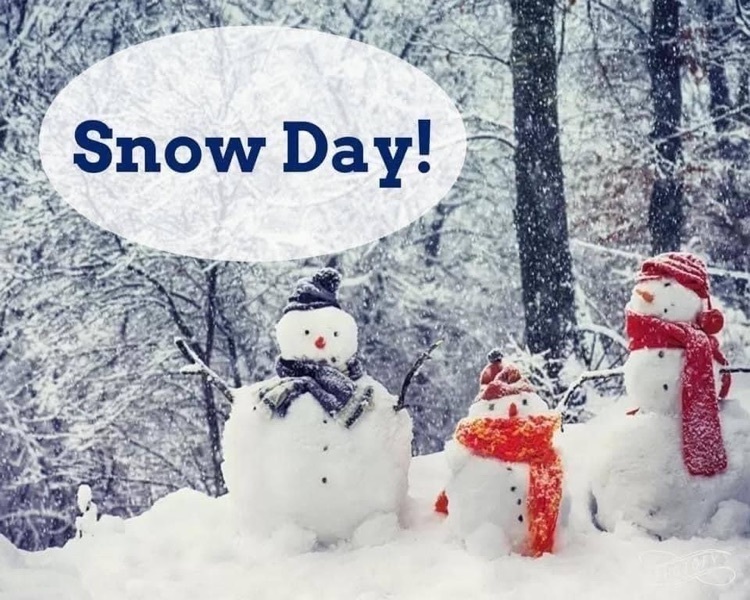 Lilly Strout - Section 2 scholar student athlete Granville! She has also been named to the 2nd team Adirondack League All-Stars. Congratulations Lilly!

Congratulations to Alex Torres on being named a National Football Foundation and College Hall of Fame Scholar Athlete award recipient from Granville.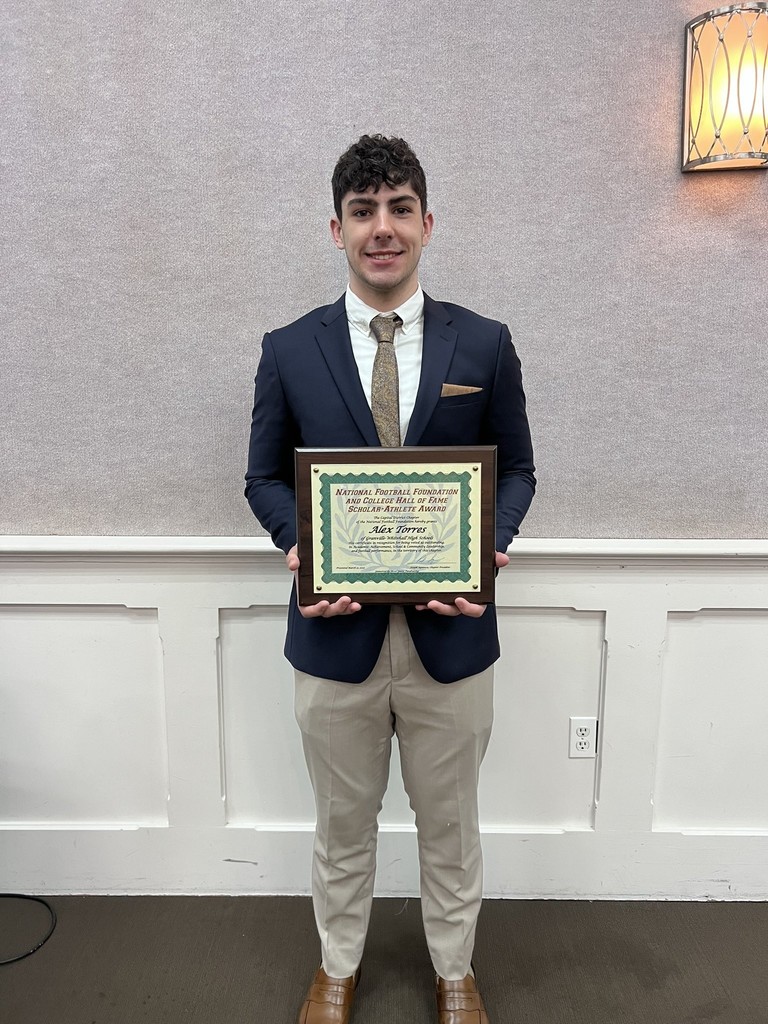 Members of Granville's FFA visited Rathbun's Sugar House this morning for the Annual Tree Tapping Ceremony. Ag Commissioner Richard Ball, Senator Dan Stec, and Assemblyman Matt Simpson were in attendance this morning. Thank you to everyone for their continued support of the FFA.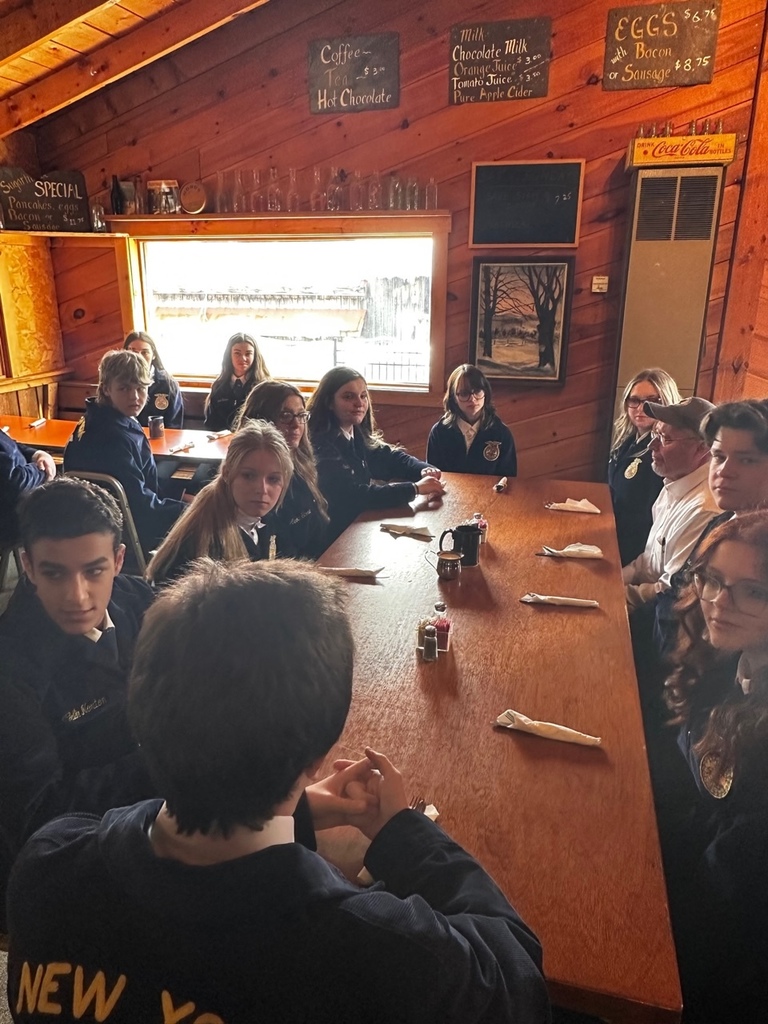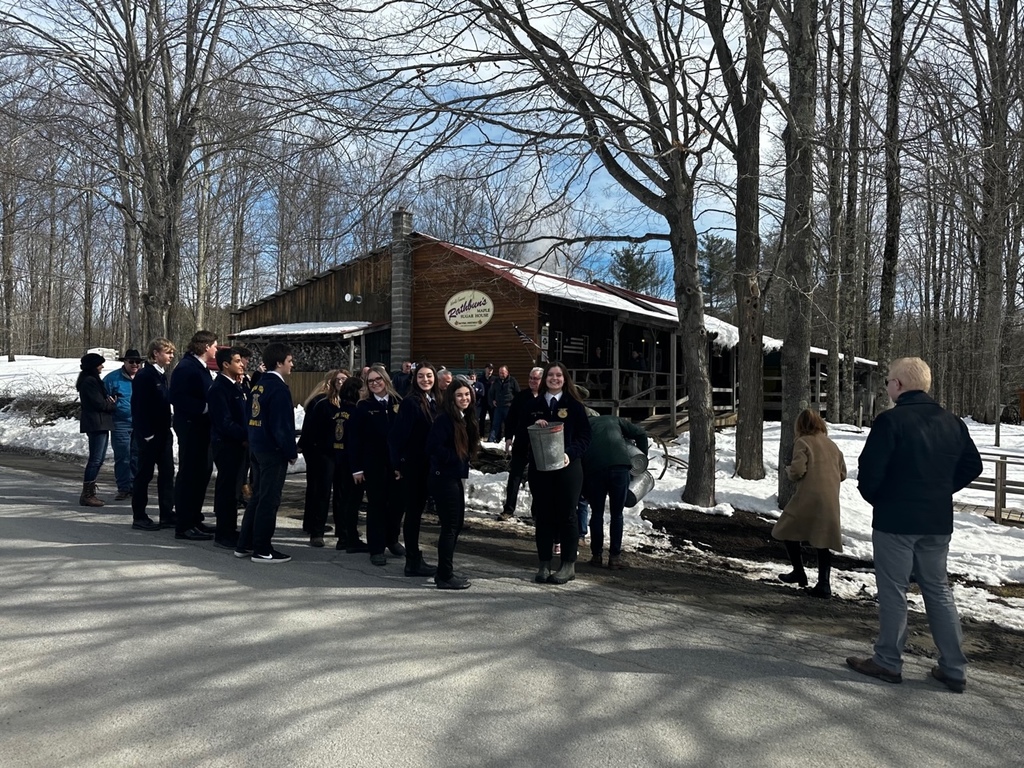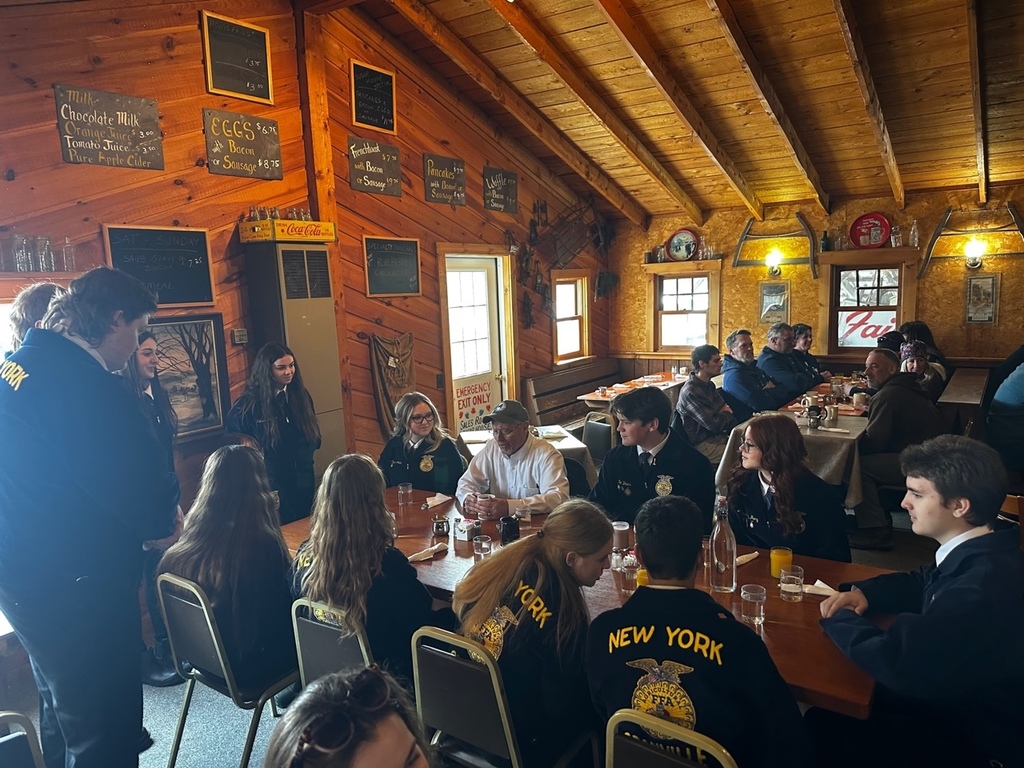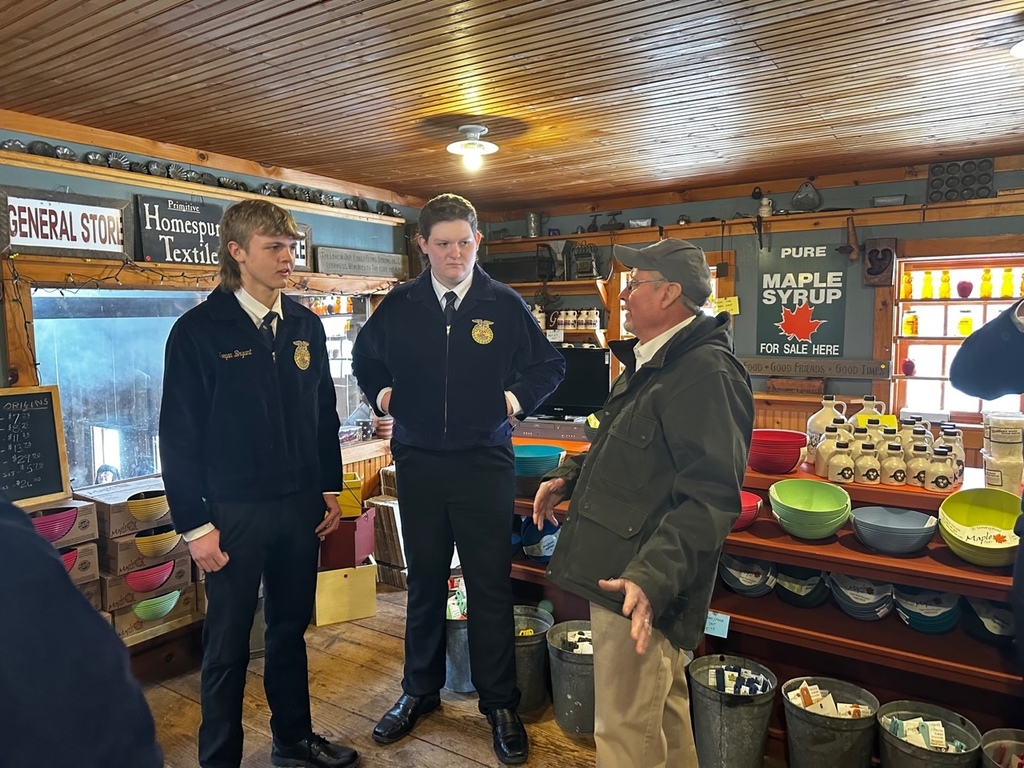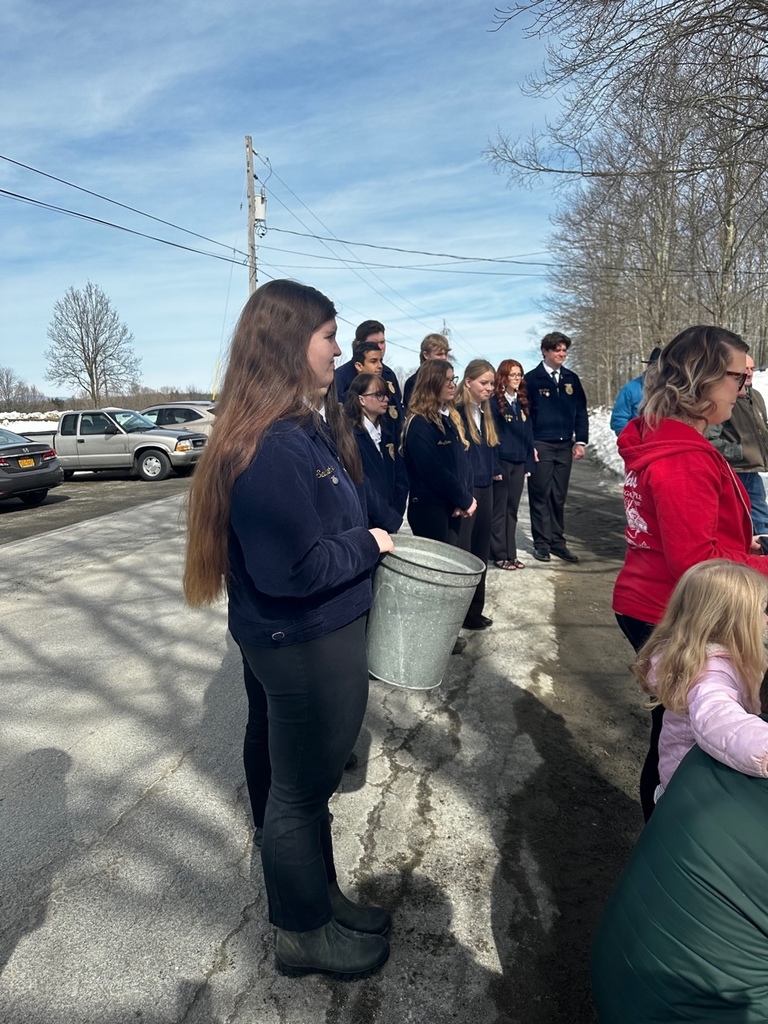 The Drama Club production of the Wizard of Oz is this weekend! Come out to support the students! 3/10 @ 7 pm // 3/11 @ 7pm // 3/12 @ 2 pm Get your tickets now! Online is $12 adult/$6 student (plus fees). The door price will be $16/$10
http://granville.booktix.com/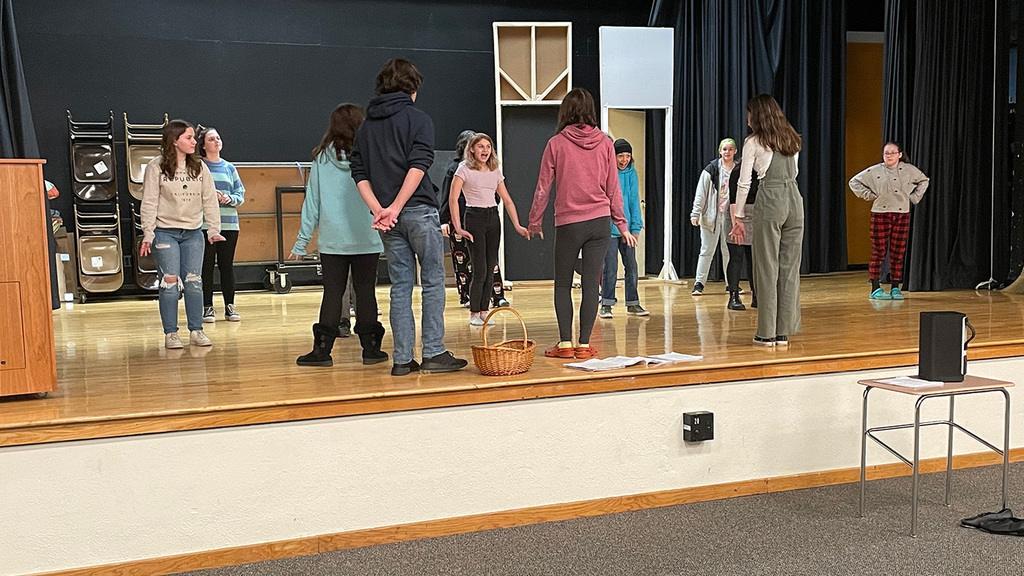 The Granville Spirit Club will be hosting a Spirit Night event on Thursday, March 23 at 6:00 pm in the high school gym. Spirit Night is full of friendly, yet competitive competition between the blue and gold. Spirit Night was created to give students a fun and safe place to come and bring unison to the school community. This event could not take place without the support and dedication of our staff and students. A special thanks to the teachers who give their time, dedication, and commitment to helping our students prepare for this event. Spirit Night Specifics: ENTRY INTO SPIRIT NIGHT IS FREE! The Blue Team is comprised of participants from grades 7, 9 and 11. The Yellow Team is comprised of participants from grades 8, 10 and 12. Participants must arrive by 5:30 pm. There will be a concession stand with proceeds going to class of 2023 for their senior trip. We have color specific t-shirts on sale NOW to be worn in support of your team! T-shirts are $15 each. Cash or checks accepted. Checks for t-shirts should be made out to Granville Spirit Club. T-shirts are available for purchase in the cafeteria during lunches, or your student can see Mrs. Bromley or Ms. Thomas to buy one! If you have any questions, please reach out to Mrs. Bromley at
mbromley@granvillecsd.org
.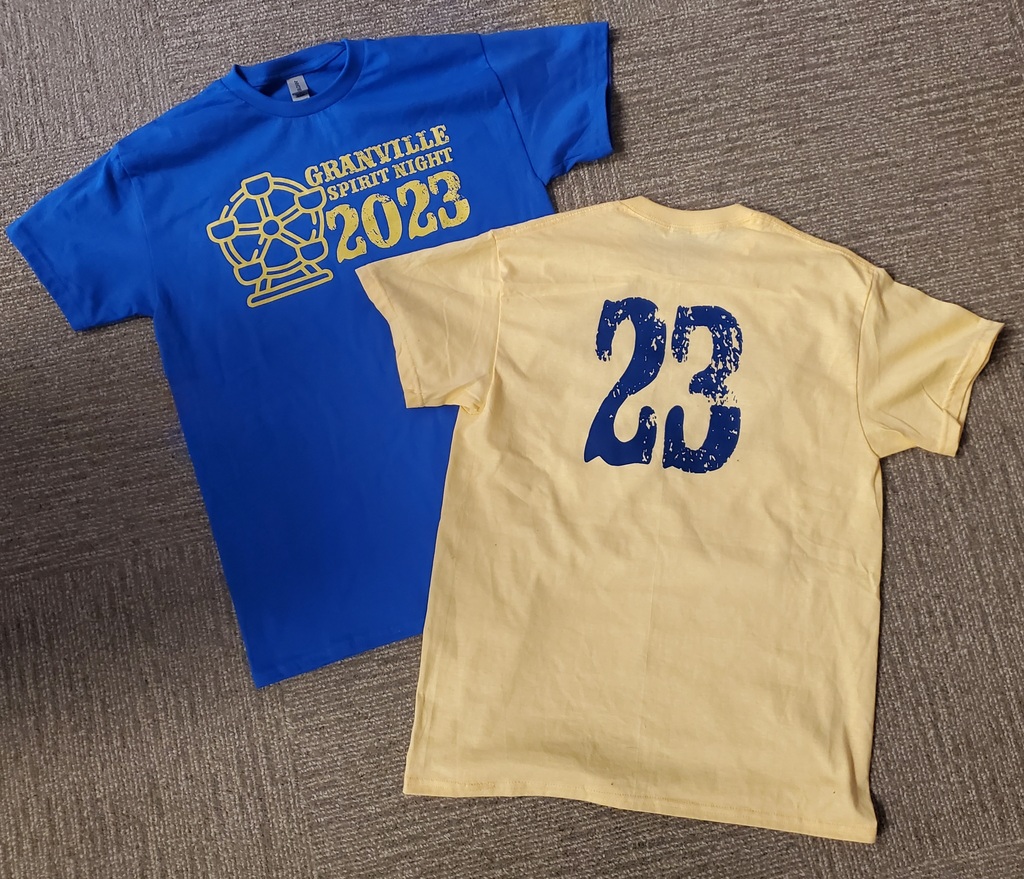 The Ag Science Class took a trip to GES on Friday to showcase their animals! The GES Students loved seeing the different animals and learning about them.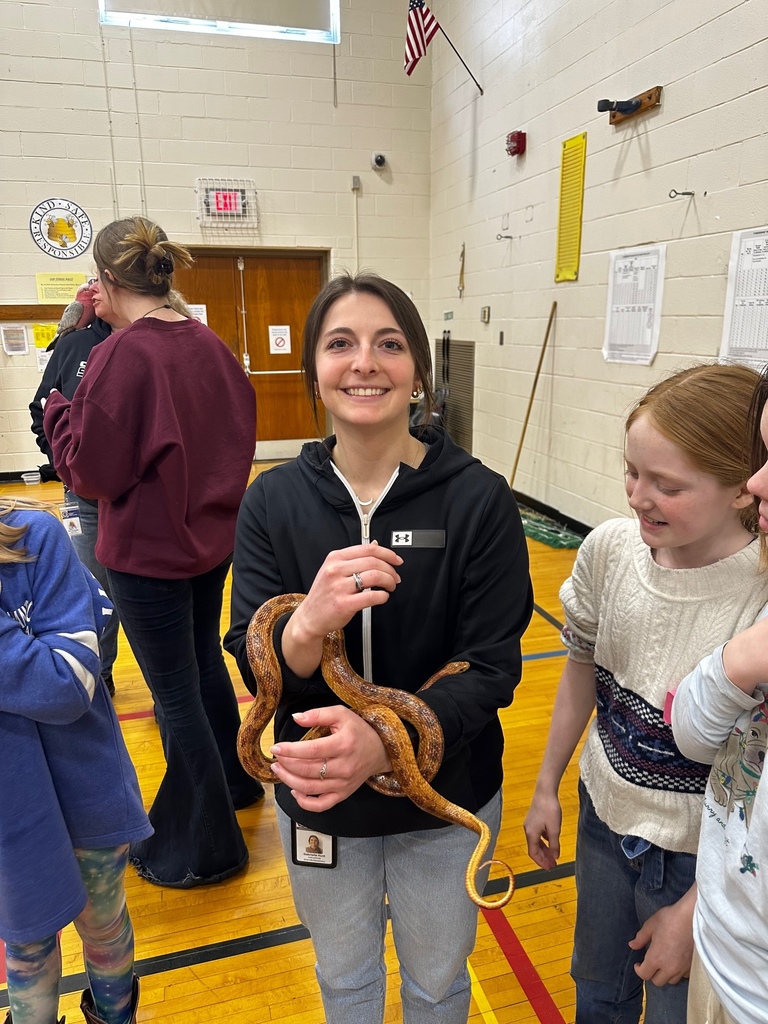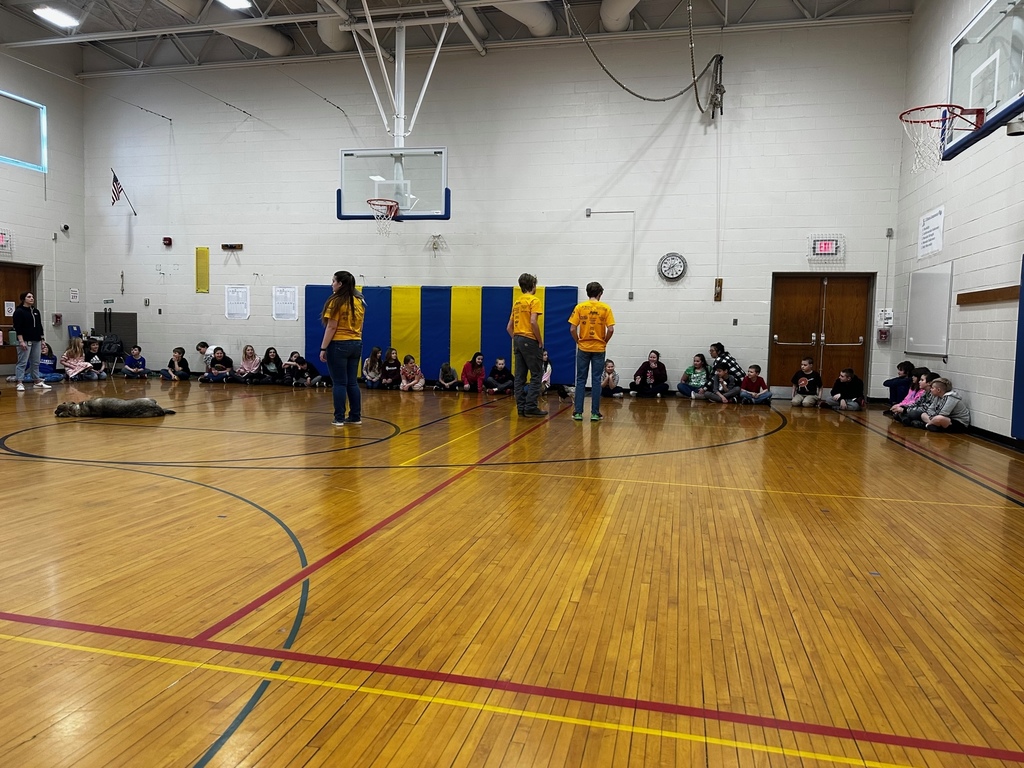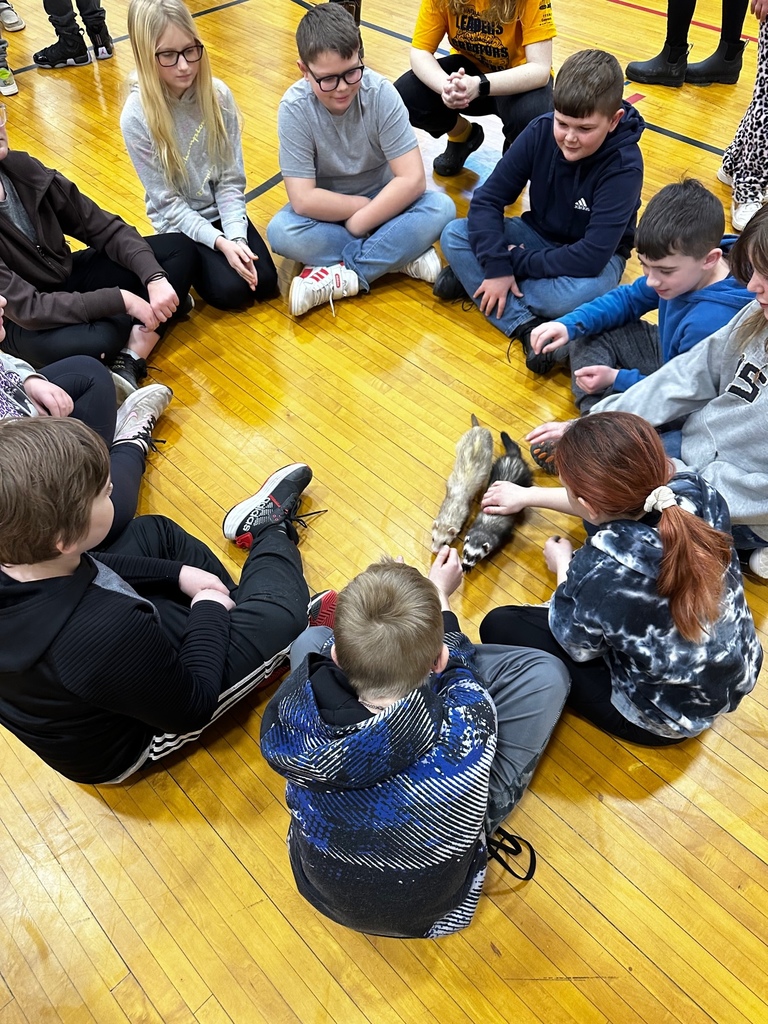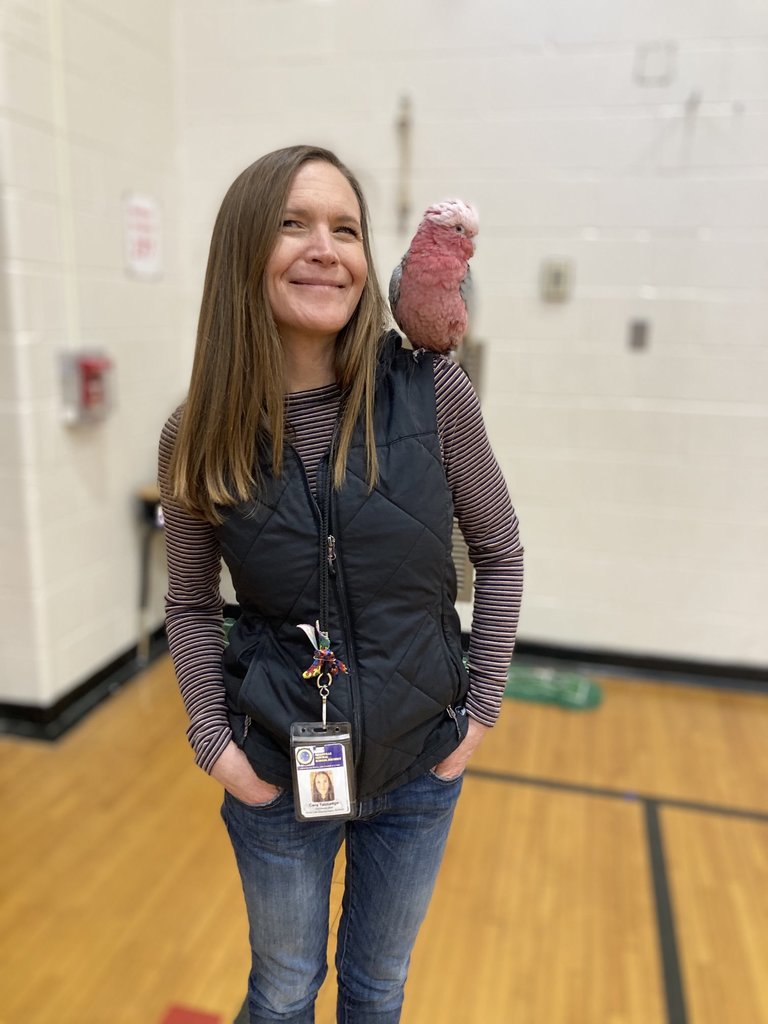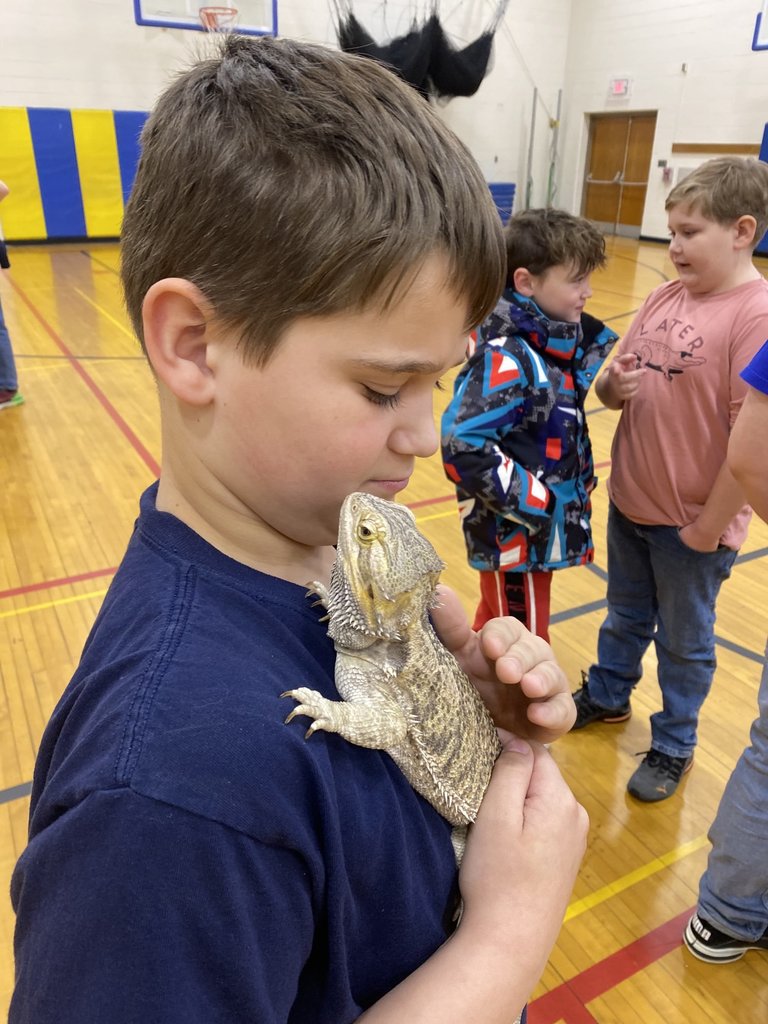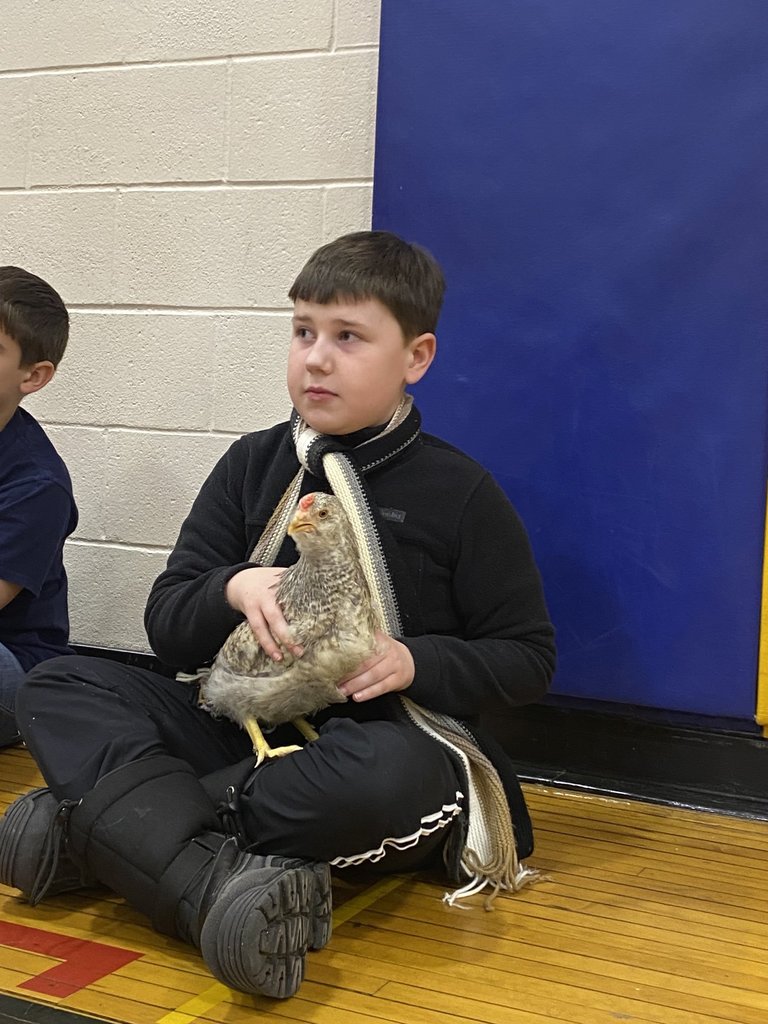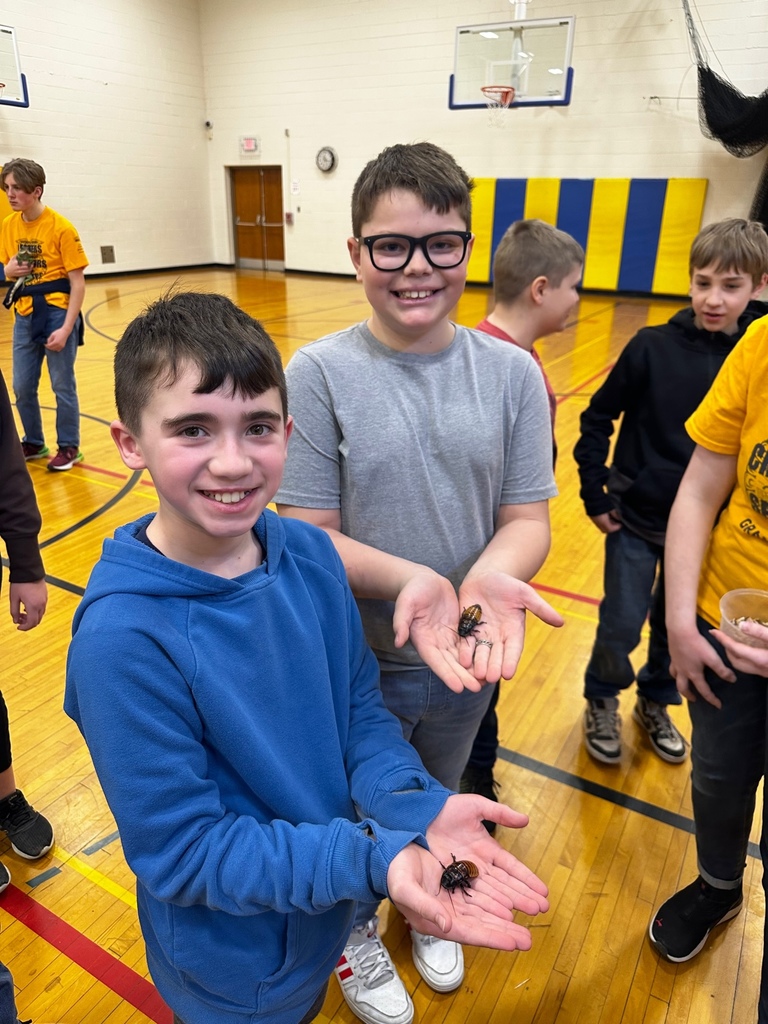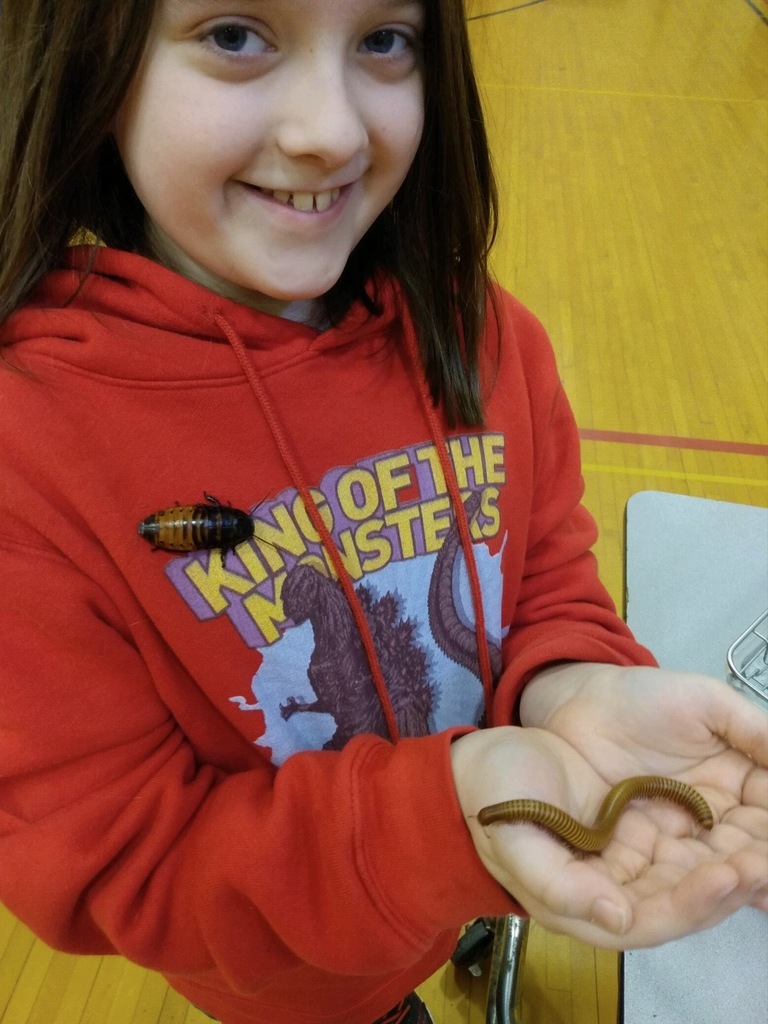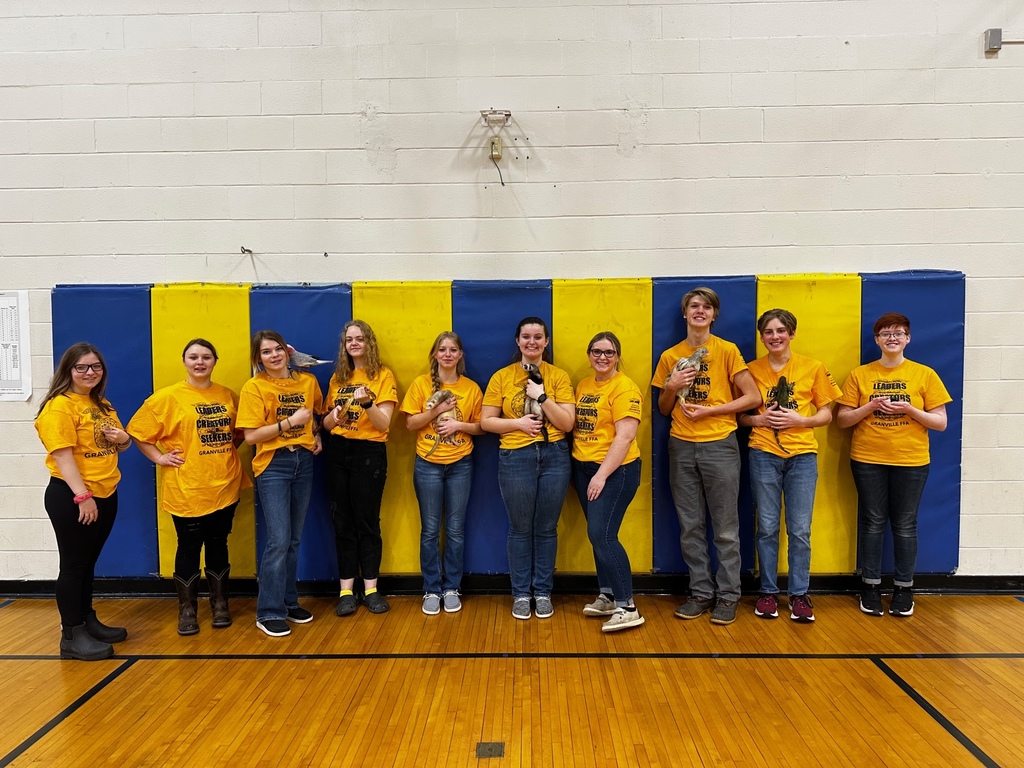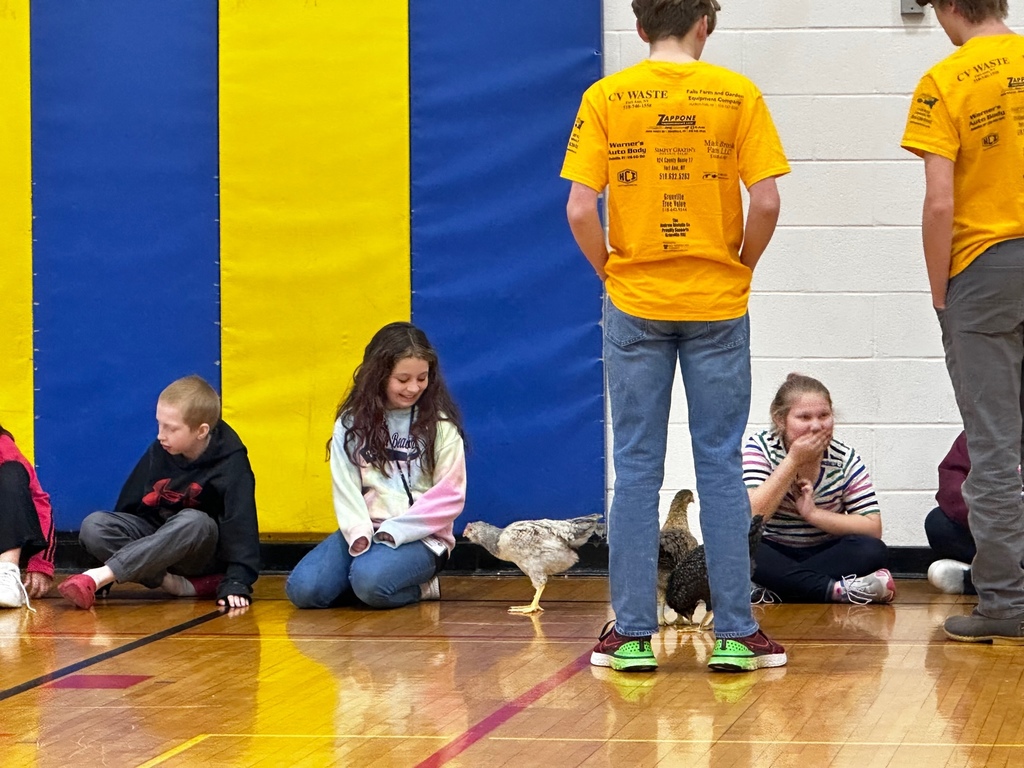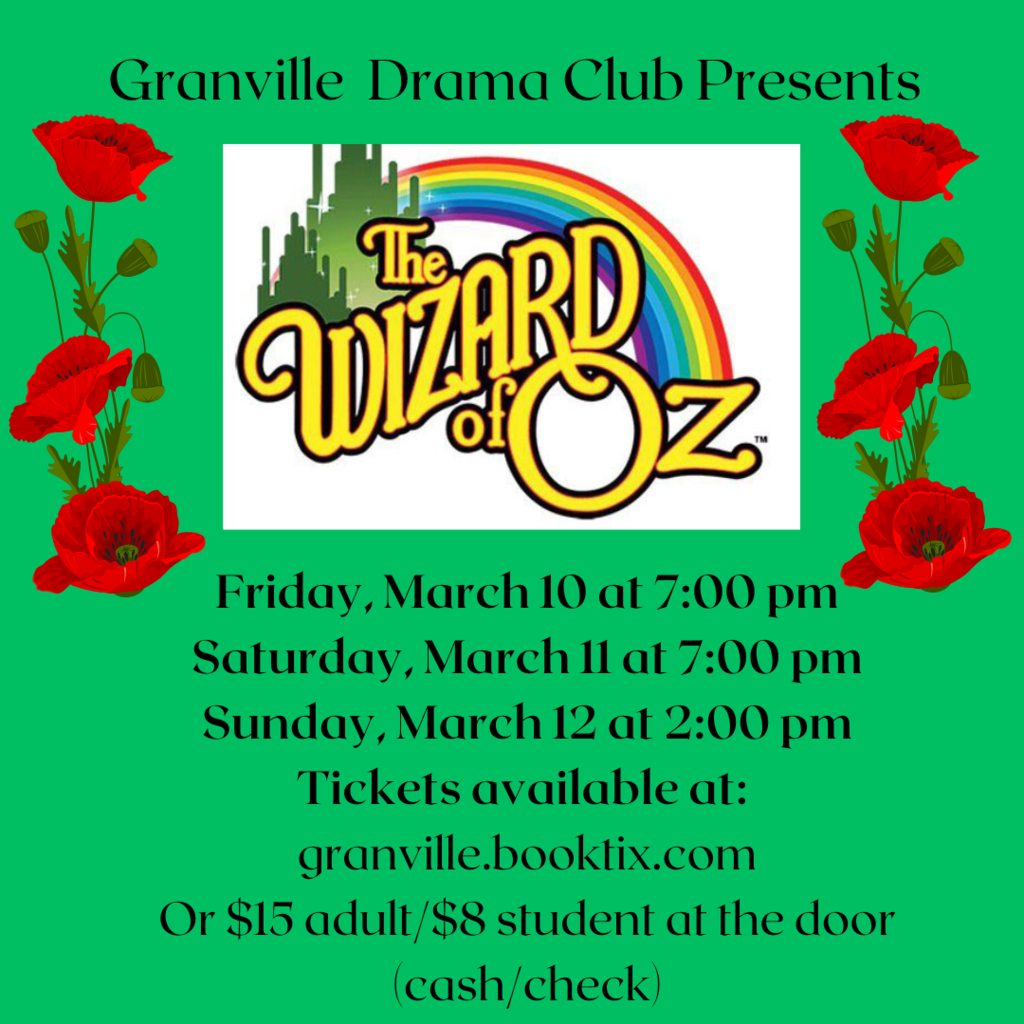 We are in the beginning stages of our GES School Principal Search. We are looking for 2 parent or community volunteers to be on the interview committee. Interviews will take place at the end of March. If you are an interested parent or community member in the district please email Diane Graney, Director of HR ~
dgraney@granvillecsd.org
Interested parties must email by Friday, 3/10.

Congratulations to senior Tressa Burch! Her artwork was accepted to be published in the 38th edition of the Talent Unlimited Literary Arts Journal. Out of over 150 works of art her piece was one of the pieces accepted - you can see why in the photo attached! Great Job Tressa!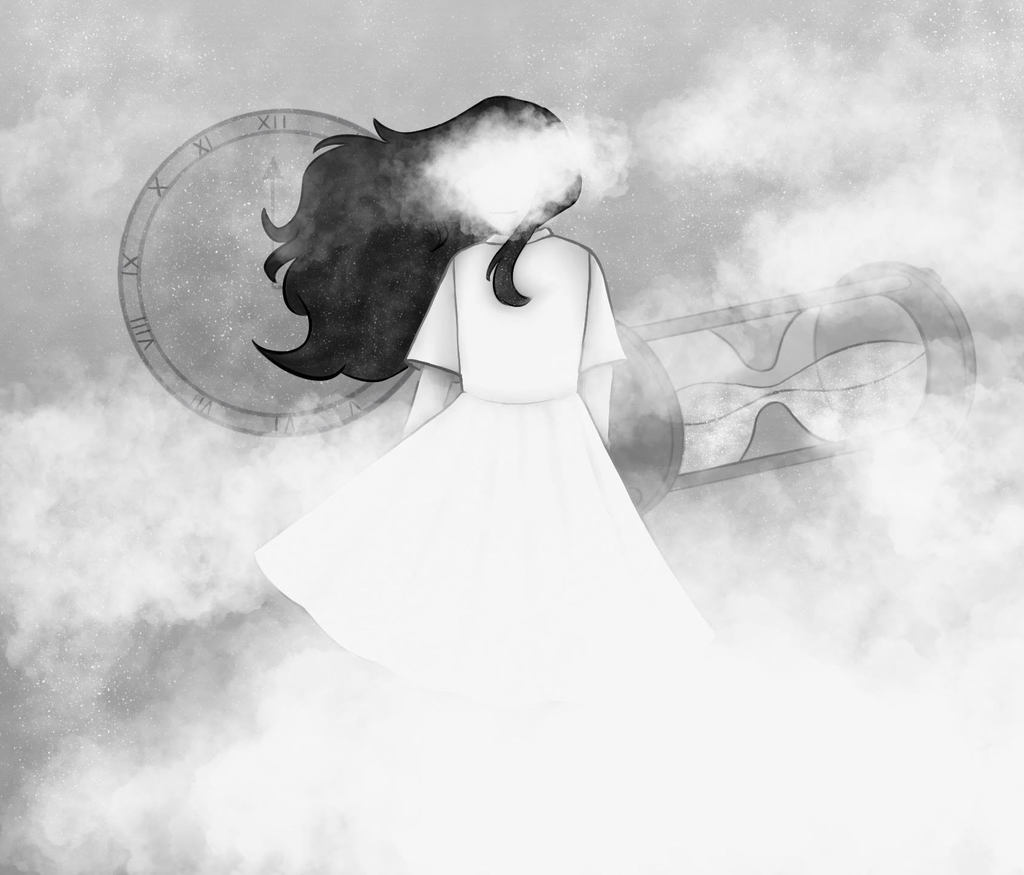 The Drama Club production of the Wizard of Oz will have 3 showings the weekend of March 10th - 3/10 @ 7 pm // 3/11 @ 7pm // 3/12 @ 2 pm Get your tickets now! Online is $12 adult/$6 student (plus fees). The door price will be $16/$10
http://granville.booktix.com/

The first Budget Workshop of 2023 is Monday night at 6:00 pm in the High School Library. There will be a Special Board Meeting after the presentation. The agenda can be found on our website - granvillecsd.org